Welcome
"Come to me, all you who are weary and burdened, and I will give you rest." Matthew 11:28
Welcome To Rouse Hill Bible Church!
If you're looking for a church to attend or just moved into the area, we hope this site can be helpful to you. Probably the best way to get to know us is by coming over to the Sunday service. Details are here.
Sunday Worship Service
On Sundays we're located in the middle of Rouse Hill Town Centre and you can find us at 10:00am at the Vinegar Hill Memorial Community Centre, Level 2. (above the Library). Sunday worship is a special time for our church family. It's our opportunity to worship God through singing and learning from the Bible. The service starts at 10:00AM with a time of meditation or a reading from the Bible. We then usually sing a few songs and read from the Bible.
After a few more songs we have a Bible talk which usually lasts from 20-25 minutes. The Bible talks are usually based on a theme that the church is studying. Recent themes include the Gospel of Matthew and the Book of Psalms. The service usually finishes around 11:00AM and most people stay to talk about the week and drink some coffee.
Sunday Worship
Sunday
10:00 AM
Our Story
Our story begins in 2009 when a small group of believers met for worship at Beaumont Hills Primary School. The school hall was way too big for our small group but we started with a common purpose and vision that grew as more people joined our church family. We moved to the community centre in Rouse Hill Town Centre as soon as it was opened and we've been located on Level 2 ever since. Here are three things that have defined us as we continue to grow:
Our church has a very simple and joyful style of worship. On a typical Sunday, our service will last for about one hour and it will be a mixture of songs, Bible reading and Bible teaching.  Our format works really well for young families and there is always space on "pram alley" along one side of the room.
Because we are a nondenominational church, you won't find anyone dressed in special clothes and we try not to use words and phrases that are hard to understand if you are new to Christianity.
We are an evangelical church. What this means is that we love and follow Jesus Christ as he is described in the Bible.  We're a community that is interested in spending time with each other – you might find us enjoying a picnic together at Rouse Hill Regional Park, at the movies, or at a local NRL game.
Our Vision
At this point it could be helpful to clear up the most common misconception about Christianity. Most people have some connection to Christianity either through their family background or through school scripture classes. You may think that the point of Christianity is to try and live your life in such a way that the good things that you do outweigh the bad things that you do. Unfortunately, this is not a true understanding of what it means to be a Christian. To be a Christian means understanding the fact that there is something that separates us from God and that there is nothing that we can do to fix the problem. Because we can't fix the problem, God sent his only son Jesus Christ to live a perfect life and then to die in a sacrificial act so that his death covers what we have done.
We believe that Jesus defeated death and rose again in triumph. What we have to do is to trust in Jesus and live in the reality of what he has done for us. Simply put, our vision is to be a place where people of every age and ethnic group can learn more about Jesus and a community which loves one another and tells others about what Jesus has done.
Our Leadership Team
Ben & Di Kwok
Ben & Di met in uni, which seems a long time ago as they now have ten children! Life is noisy but joyful. Ben grew up in the Hills and completed his seminary degree in the United States. He serves as lead pastor at church and chaplain at ACC Marsden Park.  Di serves at church and teaches high school maths. Ben & Di are thankful for the support of their mission partners through Biblical Ministries Worldwide.  

Russ & Cathy Matthews
Russ and Cathy serve in different capacities at Rouse Hill Bible Church. Russ is an elder at church and a Project Manager at Third Space / City Bible Forum. One of his primary roles is reviewing films and coordinating events at Reel Dialogue. Cathy serves in the women's ministry and on the Sunday School team at the church. During the week, she serves as the Children's Supervisor of the Children's Program for Bible Study Fellowship in the local area, along with enjoying her role as a mother and grandmother. They partner with ABWE through a worldwide ministry effort.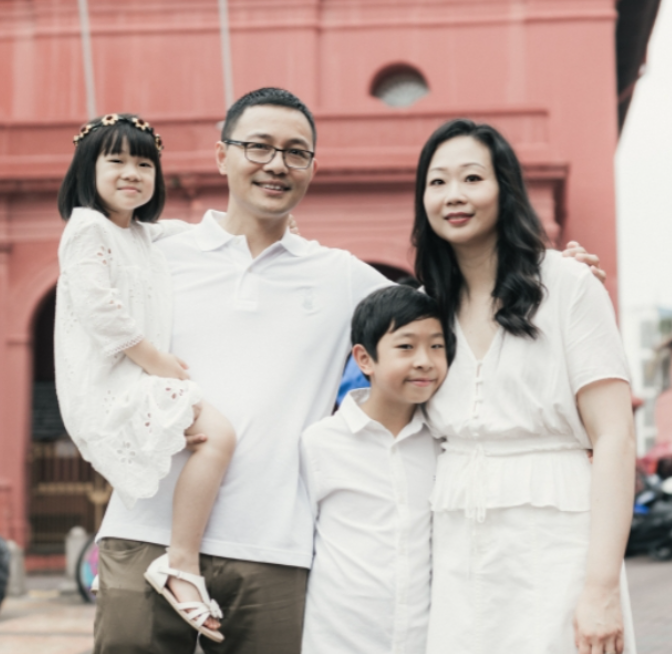 Shane and Angie Chu
Shane and Angie first met in a church youth group where they both attended in Perth. They now have 2 children. Shane serves as church deacon and also works in IT. Angie serves at church and also works in marketing. Outside of church, Shane is a BSF group leader and together they also serve in a not for profit charity organisation for disadvantaged children overseas.
Carlos and Bobbi Tiongson
Carlos and Bobbi were churchmates and good friends back in the Philippines, not knowing that God had greater plans for their relationship! They got married in 2006 and the Lord has blessed them with six children. Carlos is an elder at church and also works as a systems manager for a stevedoring company, while Bobbi is a homemaker / homeschooling mommy. Both serve in various ministries at RHBC, including 180 (youth group) and the women's ministry
Pedro and Kai Raña
After more than two decades working in IT including management at one of the big-four banks in Australia, Pedro moved to part-time work and joined the leadership team in 2021 as pastor for mobilisation. Kai leads the Sunday school ministry and also works at a Christian school in Sydney as part of their learning support team. They have three kids who are all in high school and are very passionate about doing outreach in Japan.
What We Believe
If you are unfamiliar with Christianity, this is the section of the website which can get confusing really quickly. It may feel like the time when you are at a party and you come across two people who are talking very passionately about sport or their favourite hobby.
We put this here for people who may be looking for a new church home after moving into the area.
The Scriptures (sixty-six books of the Old and New Testaments) are complete and without error in the original writings. The Bible has been reliably preserved and is the sole authority in all areas of faith and practice. (Matthew 5:18; Romans 10:13-17; II Timothy 3:16-17; II Peter 1:20-21)
There is one God who eternally exists in three persons–Father, Son, and Holy Spirit. Each person of the Trinity is distinct yet coequal in essence and every divine perfection. (Matthew 28:19; John 1:1, 3; Romans 1:19-20; Ephesians 4:5-6)
God the Father is the Creator of all things and has decreed for His glory all things that come to pass. The Father governs all His creation by His providence, sovereignly purposing all things toward the praise of His glory. (Genesis 1; Ephesians 1:11; 3:9)
The Lord Jesus Christ is the eternal Son of God, by whom all things continue in existence. Without ceasing to be God, Jesus became man conceived by the Holy Spirit and born of the virgin Mary, living a sinless life and dying in substitutionary atonement for mankind's sin. Having accomplished redemption for believers in Him, Jesus was resurrected with a physical body and ascended into heaven, from where He perpetually intercedes for His people and will return to earth to reign. (Isaiah 7:14; Micah 5:2; Matthew 1:23, 25; John 1:3; Acts 2:30-31; Romans 3:24-25; Philippians 2:5-8; Colossians 1:15-17; Hebrews 7:25; Revelation 20)
The Holy Spirit is an eternal person, active in creation, the revelation of the Scriptures to mankind, and salvation. The Holy Spirit convicts the world concerning sin, righteousness and judgment, while regenerating, baptizing, indwelling and teaching those who believe, so that believers may be filled with the Spirit of God. (Genesis 1:2; John 3:5-6; 16:8; Romans 8:9; I Corinthians 12:13; Ephesians 5:18; Titus 3:5; II Peter 1:21)
God created man in His likeness with the purpose that man should enjoy God and glorify Him forever. Through Adam's sin of disobedience, the image of God in man has been corrupted and passed on so that no one is able to please God and is hopelessly lost apart from divine grace. Mankind lives under sin's consequences of alienation from God, death and judgment. (Genesis 1:26-27; 3:1-24; Romans 3:10-12, 23; 5:12-21; Ephesians 2:1-3)
Salvation is by God's grace through faith on the basis of the redemption by Jesus Christ and not on the basis of human merit or works. God grants salvation to those who turn in faith to God and in repentance from sin. Faith is complete reliance in the person and work of Jesus Christ. Repentance is demonstrated by righteous attitudes and conduct in submission to God. Salvation is an all-inclusive term from the special calling of God to justification by faith to regeneration and sanctification through the Holy Spirit to ultimate glorification in the presence of God.
All who place their faith in the Lord Jesus Christ are immediately placed by the Holy Spirit into one united spiritual body, the Church, of which He is the Head. The formation of the church began on the day of Pentecost and will be completed at the second coming of Christ. The establishment and continuity of local churches is clearly taught and defined in the New Testament. Churches are responsible to glorify God through worship, evangelism, discipleship, fellowship and the administration of baptism and holy communion.